Don't know what a certain chord is called?
Ask Reverse Chord Finder, the inverse chord dictionary!
Reverse Chord Finder lets songwriters, composers, musicians and music students quickly match chord names to the notes they are playing.
This handy app will help you understand the language of music, whether you play piano, guitar, or use musical score notation. It is the ideal tool to help you find out the names of the chords that you are playing, study harmony, and discover cool new chords.
"More than any other instrument app I have played with before, this one made me feel like I could actually learn how to play the instruments it features." — appolicious review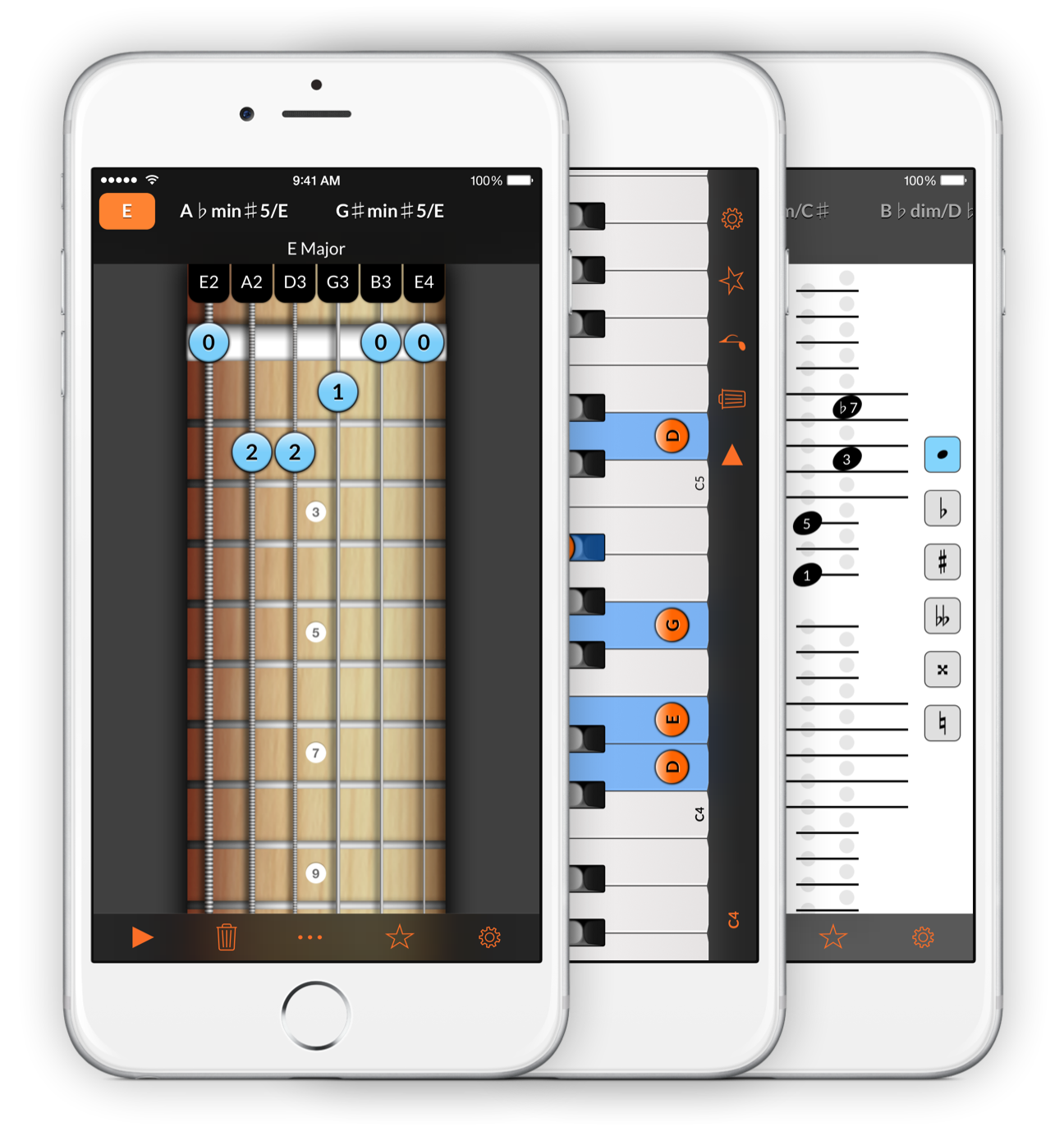 Reverse Chord Finder is a reverse chord dictionary. You use this app when you already know which notes you want to play but you don't know what to call that particular chord.
To use the app, simply select two or more notes and Reverse Chord Finder will show you the names of all the chords that match. That's how simple it is!
For customer support, send an e-mail to support@reversechord.com
Subscribe to the Reverse Chord Finder newsletter
© 2015 Ghostdust Pty Ltd.